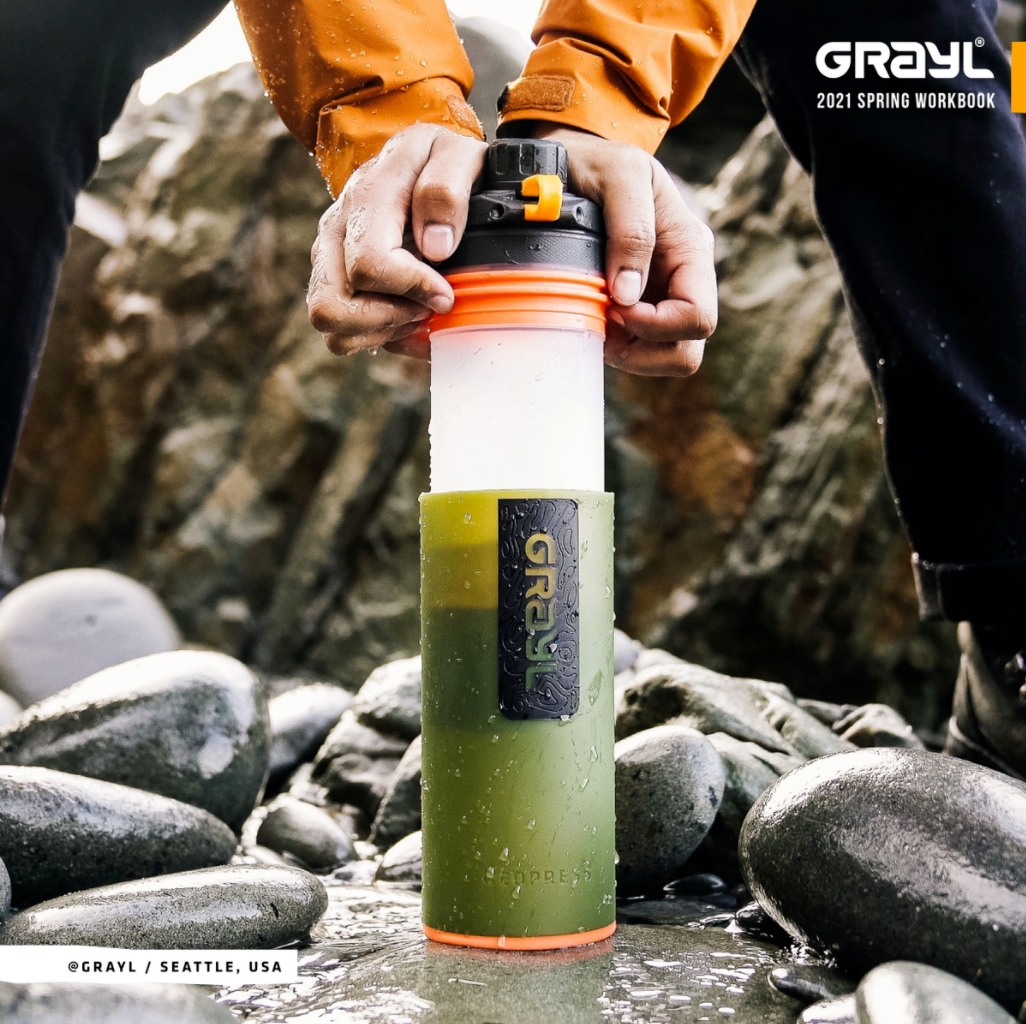 GLOBAL PROTECTION. CHEMICAL-FREE TECHNOLOGY. EFFORTLESS FUNCTION.
Waterborne viruses sicken millions and kills hundreds of thousands of children across the developing world. Viruses are also the most challenging pathogens to remove from water. Designed for use anywhere on earth, Grayl water purifiers provide global protection from all waterborne pathogens (Viruses, bacteria, protozoan cysts) plus chemicals, heavy metals, pesticides, herbicides, and microplastics.
TRAVELER'S GUIDE TO SAFE DRINKING WATER
Clean, safe water is a fundamental element of life and key ingredient of any adventure. GRAYL empowers travelers and adventurers with products that drive self-sufficiency and safe passage, wherever you go.
Our purifiers:
REMOVES: 99.99% of Virus es(rotavirus, norovirus, hepatitis A). 99.9999% Bacteria (e.coli, salmonella, dysentry). 99.9% Protozoa (giardia, cryptosporidium, amoeba).

FILTERS: Particulates (microplastics, sediment, silt). Chemicals (chlorine, benzene, chloroform). Heavy Metals (lead, arsenic, chromium). Improves Taste (smell, clarity).

TESTING STANDARDS: Independently tested by a certified lab to meet or exceed NSF/ANSI protocol 42 and 53 for pathogen and chemical removal. Meets the EPA's Guide Standard and Protocol for testing microbiological water purifiers.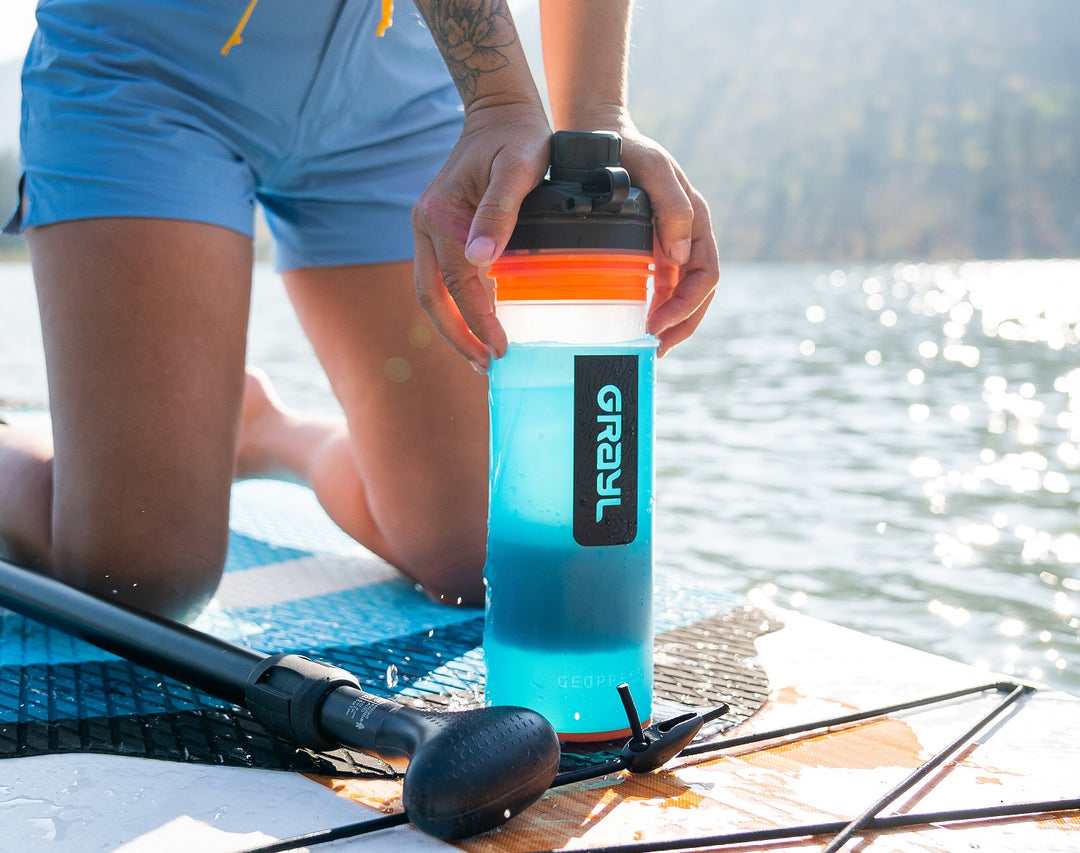 ONE PRESS
It takes only 8 seconds to fully purify water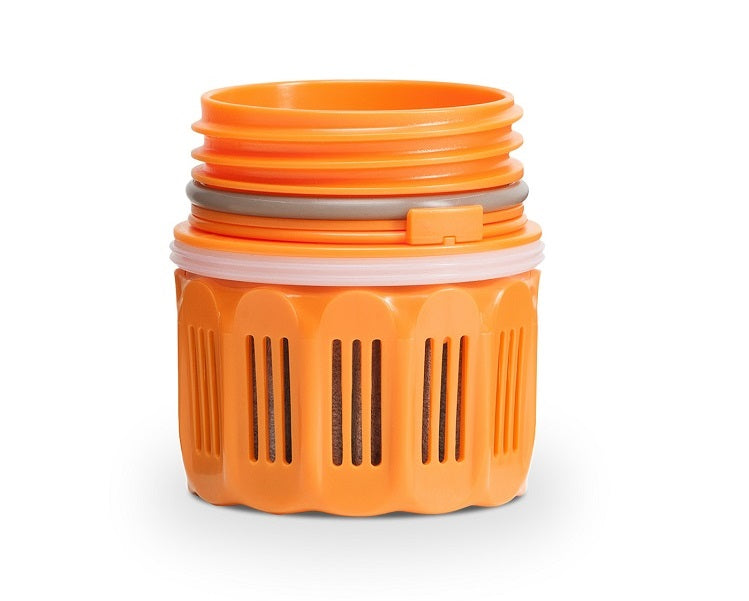 350 PRESSES
250 liters/ 65 Gal
5L per minute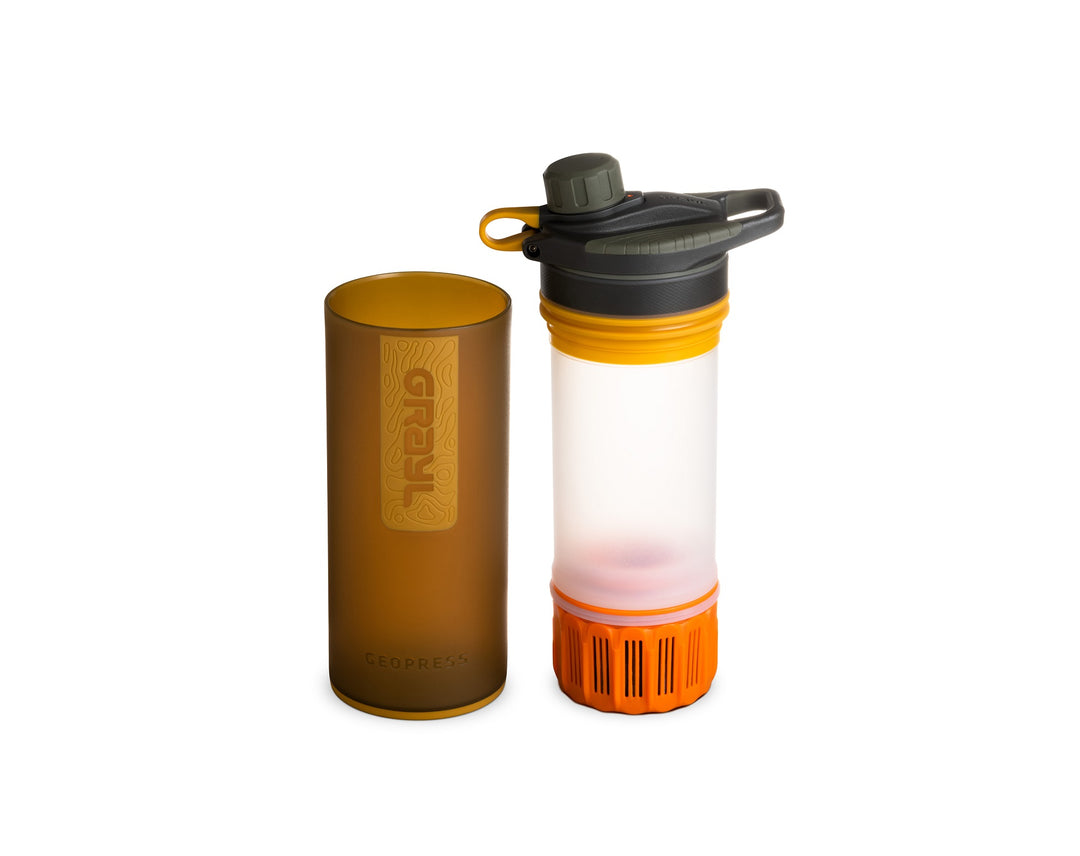 PURIFIER CARTRIDGE
Once you have reached your limit of presses, you can easily replace the cartridge
1. ELECTROABSORPTIVE: Captures pathogens and inorganic contaminants like a magnet.

2. ION EXCHANGE & ACTIVATED CARBON:
Dirty water is forced through the purifier media, ion exchange permanently binds pathogens (ie: viruses, protozoa, bacteria). Activated carbon absorbs chemicals, heavy metals, flavours, and odours.

3. CLEAN, SAFE WATER:
Once purified, water is ready to chug, sip or store for later. Purify water, anywhere in the world.