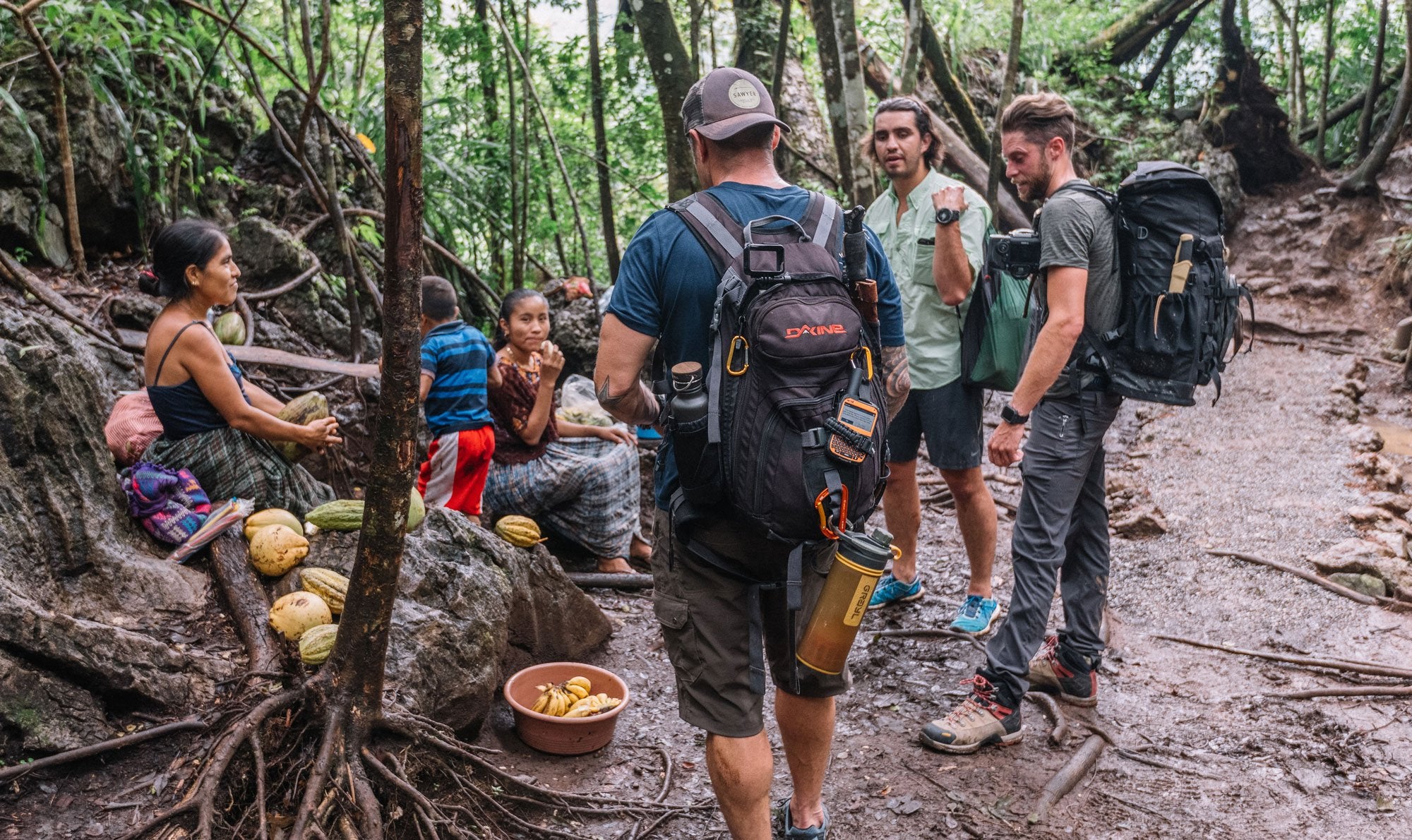 A focused effort in giving back and building a community that echos our values.
We design better products that empower people to travel and find adventure in every nook of the globe. We partner with organizations and ambassadors that facilitate impactful efforts focused on improving our environment and our community. This means our support finds the hands of organizations and inspiring people that can provide passion and dedication in keeping the planet healthy. Step-by-step we build a tribe for change.
1% For The Planet
SMART & EFFECTIVE ENVIRONMENTAL GIVING
We are proud members of 1% For the Planet. We donate 1% of all sales for the preservation and restoration of the environment. 1% For The Planet identifies environmental organizations that make the greatest impact and closely align with our core values.
LEARN MORE
Conservation Alliance
Protecting Our Wild Places
As members of The Conservation Alliance, Grayl's donation helps fund grassroots, community-based projects that protect threatened wild habitats and preserve public lands for outdoor recreation. To date, Conservation Alliance grants have saved more than 73 million acres of wildlands across the United States. 
PARTNER
All Hands and Hearts
All Hands and Hearts addresses the immediate and long-term needs of global communities impacted by natural disasters. The organization works directly with local leaders and community members and deploys volunteers to enable direct impact, helping to build safer, more resilient schools, homes and infrastructure. Grayl's donations fund "WaSH" programs—water, sanitation, and hygiene—to create disaster-resilient access to clean water for local communities.
PARTNER
Charity: water
Charity: water is an organization that brings clean, safe drinking water to communities in developing countries by building sustainable, community-owned water projects around the world. This year, Grayl is sponsoring the rehabilitation of a well for a community in Malawi, one of Africa's most densely populated and least developed countries. The project will provide access to safe drinking water for an entire community in Malawi, drastically reducing the risk of water-related diseases and giving time back to women and children.
PARTNER
The Adventure Travel Conservation Fund
The Adventure Travel Conservation Fund directly funds local projects engaged in the conservation of unique natural and cultural resources in the most treasured destinations outside of North America. Grayl's contributions help fund projects that protect threatened communities, cultures and wild places throughout the world. 
PARTNER
Washington Wild
Since 1979, Washington Wild has played an invaluable role in permanently protecting nearly three million acres of Wilderness throughout Washington, our home state. They bring people together in the vigorous defense of our remaining wild forests, waters, and wildlife. By educating, empowering and mobilizing our communities, Washington Wild builds powerful grassroots networks that help protect wild lands and waters throughout the state.